Heavy in Features

Light on price!
Easy Setup. No Coding. Take less than a minute to install.

Yearly License
$248/yr
EVERYTHING LISTED ON THIS SITE
BOOSTER APPS (WORTH $5136/YEAR)
SPEED OPTIMIZATION FEATURES
Get access to Booster Theme, all the updates, and support for as long as you have an active subscription.
14 days guarantee, no commitment
SPECIAL OFFER
Lifetime License
$498
$398 One-Time
EVERYTHING LISTED ON THIS SITE
BOOSTER APPS (WORTH $5136/YEAR)
SPEED OPTIMIZATION FEATURES
Get access to Booster Theme, all the updates, and one year of support! Pay once and use Booster forever.
14 days guarantee, no commitment
$5136 of Value in one theme
See by yourself
Recently Bought Notifications
Optimized Product Filtering
Multiple Swatches Options
Frequently Bought Together
Value of $428/mo
($5136/yr)
What others say about their experience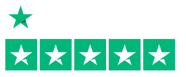 This theme is absolutely amazing! If you are wondering if you should get it, don't even overthink it, buy it! It's the one you've been looking for!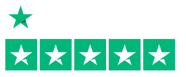 After launching our Booster Theme website, our conversion tripled. We've not only had a lot of success and enjoy the layout, but the customer service is phenomenal. They went above and beyond to make us feel supported. I can't recommend them enough!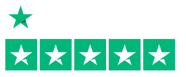 Booster theme provides a solid theme that integrates with almost all popular apps for our website. We got off to a rough start but Dulce helped us out and now we are up and running.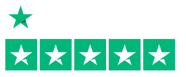 Booster theme helped me save 150 dollars in apps. It works and the customer service is very responsive.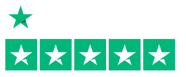 Thank you SO Much; you guys at Booster are the best 🙏🙏🙏.
After my first store, I didn't even look at other themes for my new website, even if My FB is loaded with other "of the sands" bull**** themes 😬.
I hope it will not be the last website with you guys.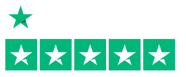 Started 3 years ago with the v3 of the booster theme and recently updated to v6. I LOVE IT!!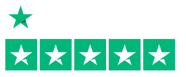 I had some initial issues, and Booster support has bent over backward to make things work out. Their customer service is A++ and the theme is great with conversion-packed features. I tried Shopify's new 2.0 themes but had to return to the Booster theme because of their great support and theme features. Highly recommend!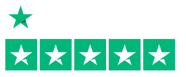 We've seen significant speed and use-ability improvements since installing this theme. We ran into a few issues with 3rd party app integrations, but the Booster support team was very responsive and helped us fix these quickly.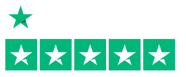 I'm really enjoying the theme and the way it is set up. Plus the customer support has been amazing! Worth it and I highly recommend it.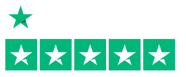 Excellent customer service. I rarely leave comments, but Dulce has provided stellar customer service. Thanks to your team.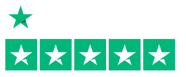 The Booster Theme is very flexible and well thought through. I really like working with it because 99% of the time it has everything I need and when it doesn't, I can always hardcode stuff.
Also, the support is AWESOME! Anything you're struggling with - they're here for you.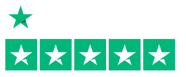 Quicker speed on site which is critical for improved google ranking. Easy to implement with drag and drop features and components that make up the theme have helped save money and website space required to download other apps that do the same thing.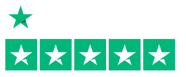 I have nothing but good things to say about this theme. The support that comes along with the purchase is worth it. There was a couple design ideas I had and could not figure them out. The support with Booster Theme made it happen for me and in a timely manner. That is a huge plus for me to get help fast if needed. Also my website speed Tripled. If you are looking for a good fast theme that has a good support staff, Booster Theme has it.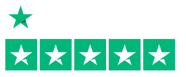 Transitioned to Booster Theme to take the store to the next level. Three main considerations were speed, support for OS2.0, and mobile support. My initial positive response to the interface and support was a quick, knowledgeable, and overall good experience.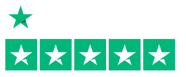 I've used BoosterTheme for a while now, and it has really lived up to it's claims. My store speed is great, the options included are awesome, and their technical support is friendly, knowledgeable, and quick to respond. I like it so much, I've went ahead and purchased the 5 license package so I can use it in my future sites and save now... it's going to be worth what they ask for it, I'm sure of that!

Can I use my license on more than one store?
1 License = 1 Store = 1 Domain Name
You can self-transfer your license to a different store URL that you own at any time using our license management panel.
How fast is your customer support?
The average response time is less than 12 hours, but please allow for 1-2 business days for a response. Our support team is primarily based in the Eastern European Timezone and is available during standard business hours, Monday to Friday.
Why Booster is not in the Shopify Theme Store?
Booster is not in the Shopify theme store because they judge it as unfair to other theme and app developers. By not being in the Shopify Theme Store, we can provide you with a complete product and an unfair advantage over your competition.
Do you have a refund policy?
Booster Theme comes with a 14-day money-back guarantee. If you don't like our product or it doesn't fit your needs. Simply contact our support team, and they'll issue a full refund. (P.S. Your license will no longer work after the refund.)
What is the difference between Booster Theme and other themes?
This would take a while to explain all the differences... But to make it short, instead of developing 10-15 themes as other developers do, we decided to put ALL of our energy on only one theme and make it the best.
Okay, I'm ready to Boost my sales. Where do I start?
Choose your package, complete your billing information and that's it! You will receive an easy-to-follow step-by-step email to help set up your new conversion-optimized theme.