Discover the Latest Booster Theme Updates
Stay Ahead with Enhanced Functionality and Performance: Explore Our Latest Shopify Theme Updates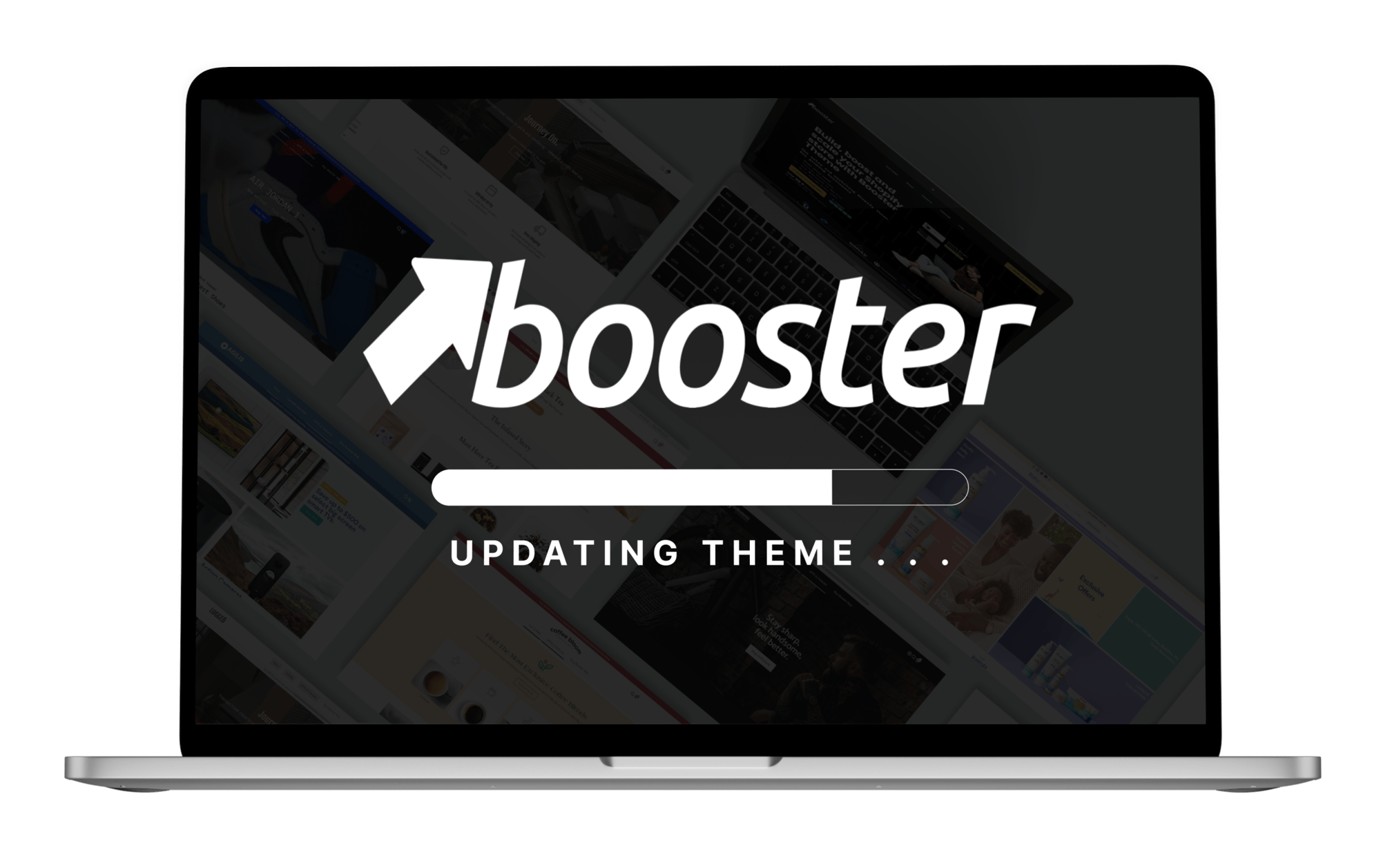 The Benefits of Updating Your Theme




New features



Theme updates can include new features that can improve the functionality of your website.




Performance



Theme updates can sometimes improve the performance of your website, making it load faster and smoother for visitors.




Bug Fixes



Theme updates can fix bugs that may be causing problems.






Compatibility



Theme updates can ensure that your website is compatible with the latest updates from Shopify.


Exciting Updates and Enhancements in Our Latest Theme Release
Updates and Enhancements:
Option to add SKU on Product page.

Banner Section

Option to make the product gallery image stick.

Fix an issue on the newsletter forms where the modal newsletter opens even if the submission is from the footer newsletter.



Theme Update Service
Leave it to the Experts
Sit back and relax while our dedicated team takes care of updating your theme, ensuring a seamless transition and keeping your online store up to date with the latest features and enhancements.
For Non-Customized Themes (v6+)
Let us handle your Booster theme updates, so you can focus on growing your business. Our experienced team ensures your online store stays up-to-date with the latest features, freeing you to maximize sales and business growth.
Update Includes:
Latest Booster Theme: We update your Shopify store with the latest Booster theme, bringing new features and enhancements.

Code Update: Our experts optimize and update your store's code for improved performance and stability with the latest Booster theme version.
Bug Fixes & Issue Resolution: We address any bugs or issues encountered during the update process, ensuring a seamless transition and a smooth user experience for your online store.

Seamless Integration: Our team seamlessly integrates the update, preserving your content, and integrations, ensuring uninterrupted store functionality.
(Customized themes or prior to v6)
For customized themes, please fill out this form, and our team will provide you with a quick quote on the cost of updating your theme to the newest version of the Booster theme.